So you've created an account and and have logged in to SimpleCrew for the first time. Props. You're one step closer to getting started with the most badass street team management system ever. Your final step is inviting your team, and having them download the app on their phone.
Here are a couple pro tips to help you get started…
It is best to start your team off with a brief kickoff email introducing them to the app, so everyone comes in on the same page.
The email should include a brief description of SimpleCrew, and what each of them will do to get started. Here's an example of a template email we created for you:
Once you've let your team know about SimpleCrew, inviting them is easy. Simply go to the "People" page (under the "Team" tab), and click "Add Person". Invite people by entering their email address.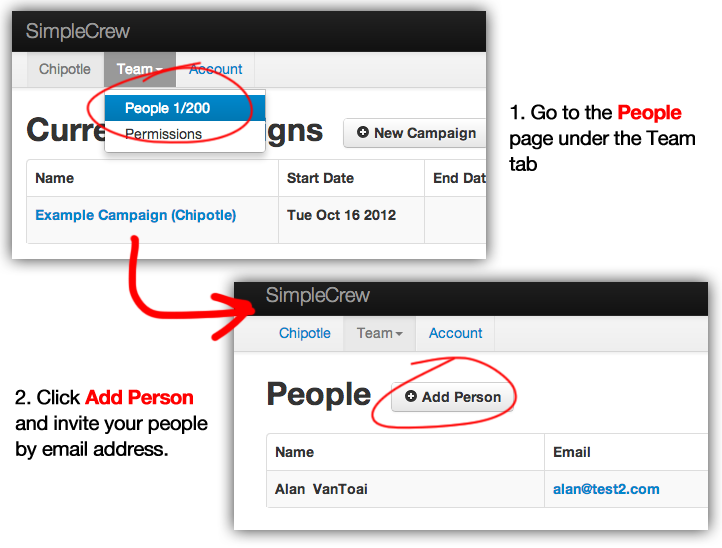 After you send the invites, we take care of the rest.
Everyone on your team will get an automated email from us, inviting them to sign up. Once they follow the directions, they'll automatically be a part of your team, and can start uploading photos via the mobile app.
That's it. Follow these tips and you'll be up and running in no time. Don't have an account yet? What are you waiting for? Take your street team the next level now: www.SimpleCrew.com