Read time: 5 minutes
FLAMING HOT TAKE ALERT!
Markets have shifted. Customer behavior has changed.
And so should you.
With the glorious rise of the internet, the way customers behave and interact with brands has taken a completely different form.
Information gathering about anything used to take an insane amount of time and resources. Before we had access to all the world's information, we had to learn about products and services—features and benefits, markets, and how they can help us—by talking to sales reps.
We both know that's no longer the case at all. When's the last time you let a sales rep make your buying decision for you? Like many others, I buy 99.999999% of my stuff online. So I guess the internet's my sales rep now?
Think about it. Since 1998, Google's recruited thousands of the world's top engineers and spent hundreds of billions of dollars to build algorithms designed to give us the most accurate, targeted and specific answer to any of our search queries.
In other words, we can learn anything about anything that exists.
This means we're the most informed consumers in history.
And this shift has really hit the sales team.
We've become self-serve consumers. Once we actually do talk to a sales rep, we've usually already made our buying decision.
We show up the store, pick the laundry detergent we've already researched online, and away we go.
Historically, sales reps played a much larger role in the buying process—and often still do. They educated people and helped them find the product they were looking for. The best ones were the best educators. And education is still the top way to sell products and services.
But now we're often seeing sales reps pigeon-holed into a role that only closes the sales process.
And so we see a new version of the sales rep: brand ambassadors.
Traditional, in-your-face marketing is being eclipsed by better ways of spreading the word about your brand. Companies are seeing the change in how their customers can skillfully tune out information that's not relevant or useful to them.
9 out of 10 people trust recommendations from others over promotional content directly from a brand. This is why we've seen more brand ambassador programs in recent years. Brand ambassador programs can be extremely effective tool to grow your brand.
What Is A Brand Ambassador?
On the outside, your business sells a product or service. But your brand is much more than that. Your brand tells a meaningful story your customer identifies with or use to express herself.
Related: Complete Guide to Brand Building (Must-Read for Growth Marketers)
Rolling out a brand ambassador program gives you another channel to develop meaning around your brand. When brand ambassador teams infiltrate communities, people attribute faces to an otherwise faceless brand.
Sure, we live in the digital age. Businesses post lots of "meaningful content" on social media now. But that's no substitute for real human interaction.
In this post you'll learn how to make it as easy as possible for your brand ambassador team to reach the right audience.
But before we do, you have to understand the difference between the two types of brand ambassadors: online influencers and offline brand ambassadors.
Offline Brand Ambassadors
Two words: human interaction.
Repeat after me.
Human interaction.
It's so important.
Offline brand ambassadors nail the human aspect of your business. Sometimes they're called street teams or field teams. They give you a few options to promote your business by facing customers in the real world:
Distributing print marketing materials. An example of this would be your street team passing out flyers or posting photos around music festivals, college campuses, or city squares.
Sampling and product demos. For example, a new energy drink that sets up a booth at a skate competition. Or Red Bull's famous Wings Teams.
An offline brand ambassador strategy works very well in industries like entertainment, lifestyle, real estate, and even political campaigns. Your team can be either paid or volunteer.
Related: Learn how to track and manage street teams using SimpleCrew.
The advantages that come with using offline brand ambassadors are clear:
Most people feel more comfortable talking to a brand representative in person than tripping over a Facebook or Google ad.
Brand representatives can collect direct feedback from prospects.
In-person interaction creates a stronger sense of urgency to buy than online.
Offline marketing is harder to block out (easy: blocking an ad…super awkward: blatantly ignoring a friendly human being).
Even today, not everyone spends a lot of their time online—so this is still a way to reach new people.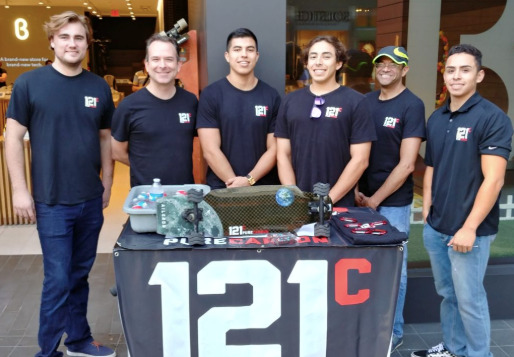 Online Influencers
An online influencer is a person with sway over your target audience in your industry or niche.
They might have specialized knowledge or experience with a certain subject. And their already- established presence in a niche makes them great resources for credibility with brands.
9 out of 10 marketers said their influencer marketing campaigns were effective.
Influencer marketing can be effective because instead of taking years and years to establish your own credibility, you'll make use of the pre-existing authority of another person's reputation.
7 out of 10 millennials trust peer recommendations. Influencers provide a common touchpoint between brands and their audience.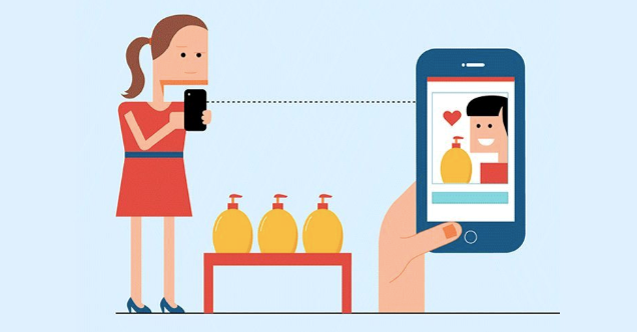 Source: Social Media Week
Benefits of working with an influencer include:  
Increased exposure to your influencer's audience: your target market is already engaged and expecting relevant content.
Improved SEO: Tapping into an influencer's audience brings more opportunities for link-building. More links leads to higher search rankings.
Build trust: People in your target market already trust the influencer you're working with.
Positive brand connection: Associating yourself with a trusted influencer causes a "halo effect" in the eyes of consumers.
Ideal influencers are users of your brand with a medium to large sized social media following. They should also closely embody your buyer persona. Their values should reflect what you value as a brand.
While they do have some ties to your business, influencers are mostly independent. They represent themselves on social media. This is why their endorsement of your brand seems more like an honest recommendation than an ad.
Differences between brand ambassadors and influencers
Understanding the differences between offline brand ambassadors and online influencers can help decide which ones would best fit your marketing strategy:
Offline brand ambassadors promote your brand through word-of-mouth (handing out flyers, posting brochures), and influencers promote your brand through online content (social media posts, videos, etc.).
Influencers might not have used your product before. Brand ambassadors have usually used it actively.
Influencers are used based on their reach. Brand ambassadors are chosen either because they love the product or for their experience in the field.
You find influencers by messaging them with product samples. With brand ambassadors, who've likely promoted your product already, you recruit them into a street team or ambassador program.
Measuring Your Brand Ambassador Team's Success
While the internet is a godsend, endless information has its downsides. We're getting more messages, promotions and content from brands than ever. As a result, we block out most of it.
If you have trusted people championing your brand (online or in person), you rise above the information overload.
That said, your brand ambassadors' progress or results won't be so easy to measure. Their job is more about building trust and establishing relationships with your target customer.
While there are some ROI items you can measure…
Social media likes, shares and follows
Number of sign-ups for company newsletters or emails
Number of business cards and contacts collected
Total number of items handed out at events
…brand ambassadors make your brand human. Your business needs analytics, but it also thrives on trusting relationships. This is where brand ambassadors can contribute to that growth, because they fill in the gaps between faceless businesses and customers.
But I still want to know my brand ambassadors actually provide results for your business growth…