"In God we trust, all others must bring data."—W. Edwards Deming
As an event marketer in a business dominated by online metrics, you might be under the impression that your job is an "old school" marketing tactic. For lack of easy measurement, others might claim it isn't as valuable as channels like digital or social.
This couldn't be further from the truth.
Each year, event marketing grabs a larger share of brands' budgets. Also, with the right planning and tactics, brands can use digital analytics tools to measure the success of events.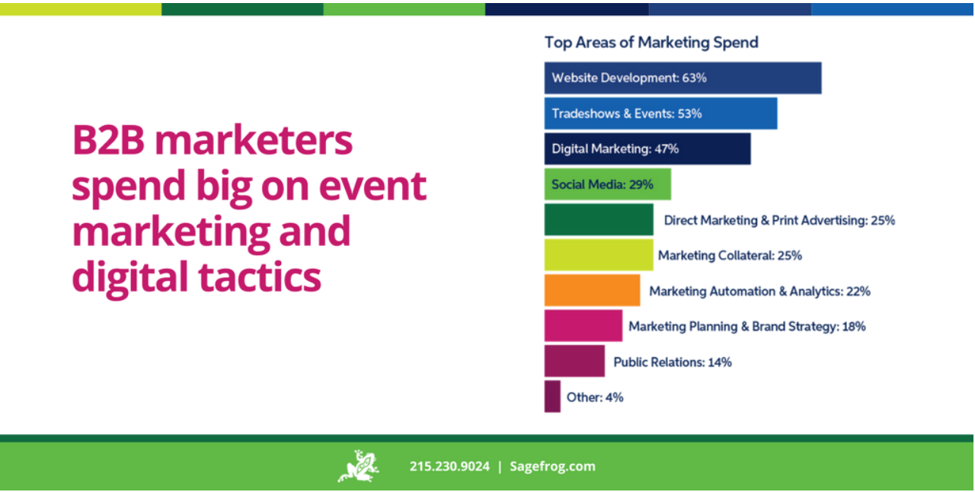 In fact:
Bizzabo found that 62% of senior marketers plan on investing more in live events in the future both in budget and number of events.
According to G2, 89% of marketers said software helped them manage their event staff.
This could include things like customer demographics, where people engaged at an event, and whether people actually followed up and made a purchase from them.
There are tools available for event marketers to make more informed decisions and rise in the ranks of data-driven marketers.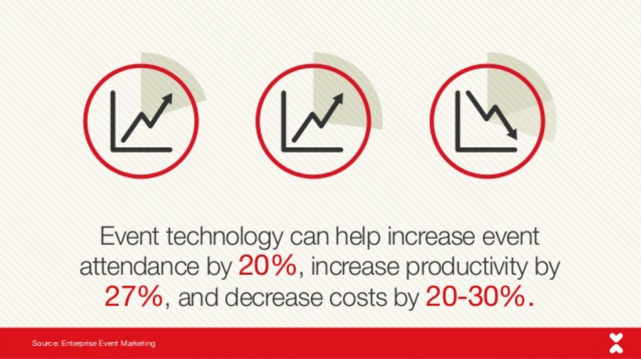 In the past, the success or failure of an event rode on anecdotal evidence instead of quantitative measurement and logic.
And since data-driven marketing through digital channels produces personalized and relevant campaigns for everything under the sun, consumers expect that level of quality with every brand interaction.
Events are no different.
Attendees expect the same level of personalization they receive every day online, which can be very difficult for event marketers to pull off.
So how do you close that gap to collect real-world data at your events and determine how effective it is at delivering positive ROI for your business?
How To Start Using Data In Your Event Marketing Strategy
There are three areas you should focus on when using data at events, but they all depend on consistency.
Simply having event data is one piece of the puzzle. But once you know how to glean the proper insights from the data you've collected, it can benefit every area of your business.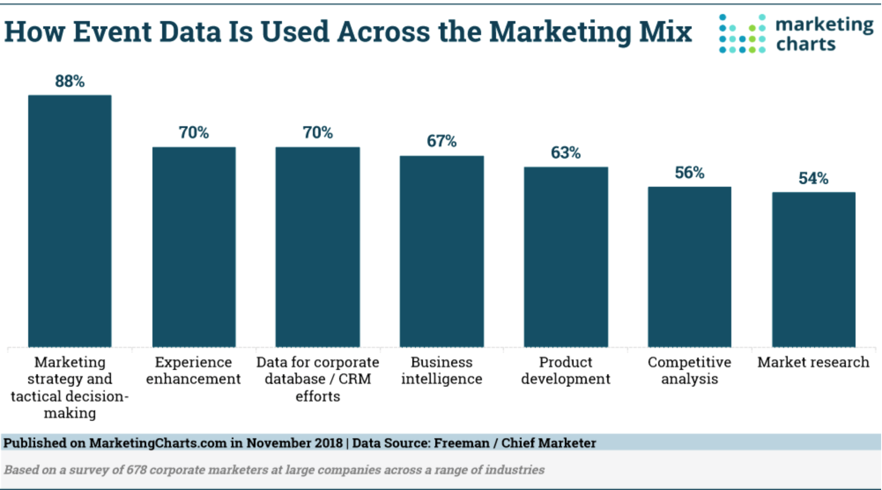 Planning is paramount here. If everyone on the team works toward the exact same goals, you'll get the best results.
1. Define your goals and figure out which metrics you want to focus on. This seems obvious at first but if you're working with a national team with many agencies involved, it can slip through the cracks.
2. Monitor your event in real time and make adjustments while it's happening.
3. Analyze what happens at the event to see, and prove, that the ultimate goal was achieved.
Reviewing data from before, during and after the event makes it easier to gather intelligence to optimize your next one.
Use Social Reciprocity To Collect Data At Events (Without Compromising Customer Experience)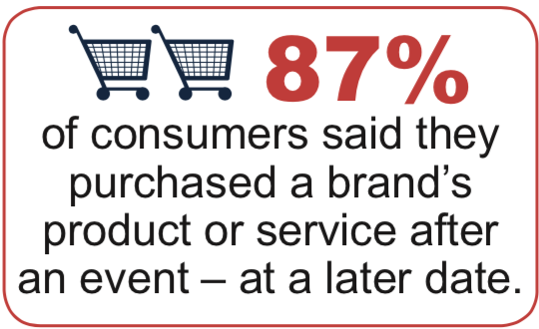 Data collection at events can be tricky if you don't execute correctly.
When done incorrectly it can backfire and give customers a meh impression of the brand.
It's important to make sure the physical act of collecting data creates little to no friction for your customers' experience. If your surveys take too long, people will bounce. Stick to the bear essentials that you'll be able to consistently execute. This is why it's so important to have a rock-solid idea of the KPIs you want to measure.
Your data collection strategy should revolve around amazing customer experience. If there are bottlenecks and poor customer experiences, they might not come back.
You can have your brand ambassadors hold fun contests, pass out coupons or free product samples.
But here's your golden opportunity…
Use your brand ambassador team to follow up with a quick survey.
Why?
Event attendees are more willing to fill out a short survey when a person physically hands it to them (rather than a link online). Social psychologists call this the "principle of social reciprocity."
Smart marketers have long been intimately acquainted with this concept.
For example, usually after downloading an app, iOS users will receive an alert nudging them to accept push notifications.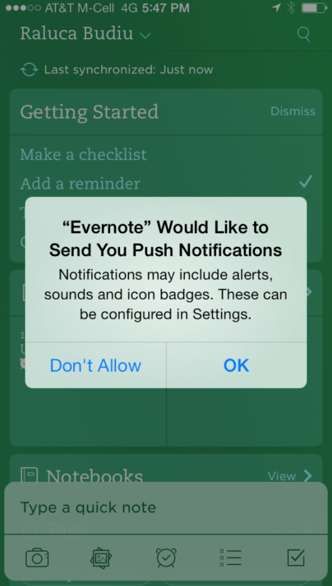 Wrong!
This marketing strategy turns people off because, at this point, they have no idea if they even like the app, or if the alerts will be sending them relevant information. Asking them to accept push notifications right away is too much. Their first reaction will often be to resist.
A better example (one that leverages social reciprocity) is Epicurious, which rightly asks for permission to use the microphone only after the user has clicked on 'voice control.'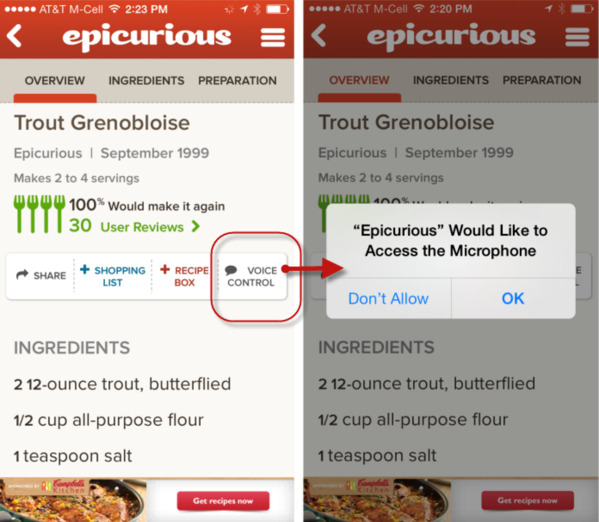 When someone hands you a gift, does you a favor, tells you your haircut looks great…
People naturally want to reciprocate. Simply put, people have an innate need to "give and take."
There's countless examples of these in business.
Spotify lets people try their Premium service for free before making their decision: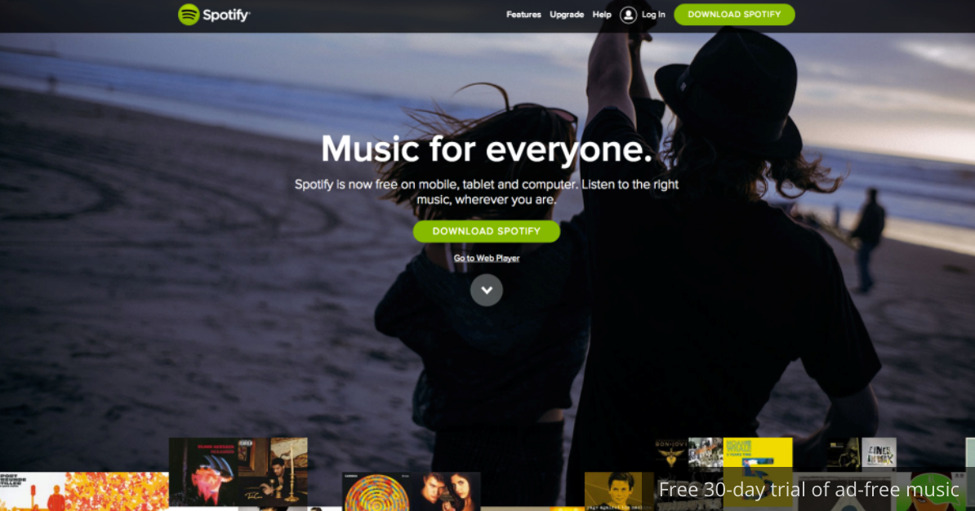 Converse set up a free recording studio called Rubber Tracks for emerging artists in Brooklyn:
And Red Bull dropped a man from space to make sure their brand cannot possibly be ignored: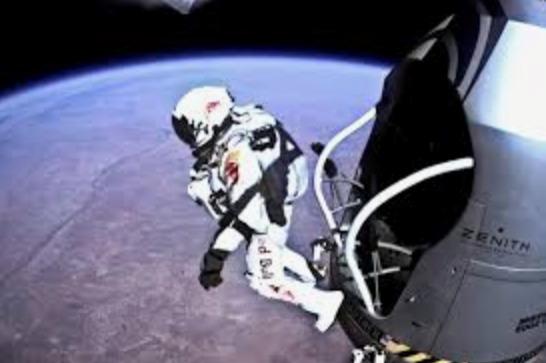 How does this apply to event marketing?
Using this psychological tendency to your advantage will raise your likelihood of gathering that coveted event data. Just make sure the survey isn't long. Otherwise you might annoy guests and they'll leave with a negative impression of your brand.
When you think of it this way, brand ambassadors to act like in-person market researchers.
The key is to position your product or service as something that appeals to a large number of people in the location you choose.
"But asking people for their emails and phone numbers is an overstep for my team right now."
Don't fret, you can reduce the hurdle by simply asking them to follow you on social media. Then, you can engage them later in data-collection using your online marketing.
Each of these methods aims to accomplish the same goal: collect feedback about your product or service at your event without annoying people, and instead delight them and deliver a positive experience with your brand.
Shift Your Perspective of Events To Their Own Marketing Channels
…rather than one-off initiatives.
Businesses throw around the term "event marketing" but refuse to acknowledge it as an integrated aspect to their marketing strategy. They host events but think of them as siloed, one-off initiatives from the rest of their campaigns.
There's nobody to blame but technology.
Digital marketing automation platforms have garnered a lion's share of attention and use. Streamlining workflows and testing campaigns is easier than ever to optimize results of every dollar spent.
But event technologies are following the same blueprint. What's possible to measure with digital campaigns is becoming possible for live events.
1. Integrate events with other marketing initiatives so your online and offline campaigns reinforce each other.
2. Weave events into the buyer's journey as high touch-points that will serve as indicators of how interested your prospect is.
I'm not sure a lot of marketers think about events this way—and if they do, they're not sure what initial steps they should take to start treating events the same way they treat other marketing channels.
Growth-Hack Your Event Through Audience Segmentation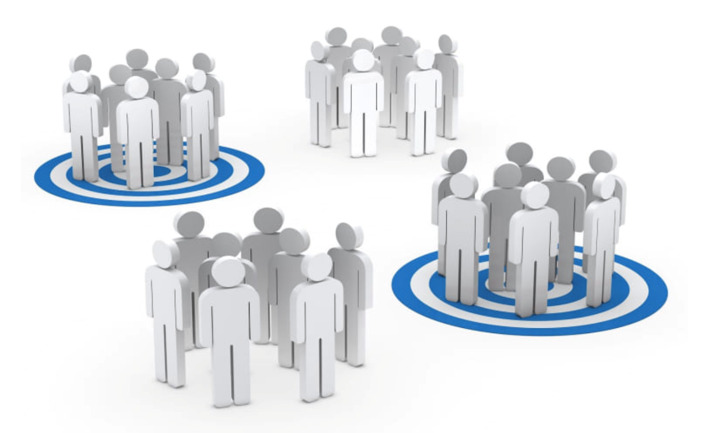 Let's say you host an event and invite a group of 1500 people. 1200 register for the event, and 800 attend.
Situation 1: You don't segment your list.
You treat all your event registrants and attendees the same. When they show up, the event goes well and people have a great time. You meet over thirty people who tell you the event is great and they applaud your business for it.
Difficulty: Easy
Outcome: Poor
Situation 2: You vigorously segment your list.
Out of the 1500 people on your list:
500 are prospects
500 are customers
400 are your sponsors' invitees
100 are friends and family
Wouldn't you want your messaging for these groups to be different for your event outreach?
For prospects, you optimize their experience for gauging interest and teaching them about your product.
For current customers, you provide them a personalized VIP experience and educate them about new features of your product (and potentially drive upsell opportunities).
Doing your homework beforehand will help you deliver targeted messaging to these groups and will help generate better results.
Difficulty: Medium to Hard
Outcome: Excellent
Why Is A Targeted Approach Better?
Digital marketing has led the charge for organizing your audience. Customer facing teams spend countless hours studying their audience so they can find the right people to talk to in order to drive business growth. They also spend the same amount of time refining their messaging to find the best way to talk to those people.
The same principle applies to event marketing. When you segment your list, you give yourself the opportunity to maximize the amount of insights you pull so you can make your future strategy smarter.
When you treat events like a high-touchpoint marketing channel, be diligent about creating personalized and targeted outreach, in-event experiences, and post-event follow up for different types of invitees and attendees.
One example is the Forbes Under 30 Summit, which brings together young professionals, speakers, pitching sessions and a pub crawl. This event allows eager young professionals a chance to connect with people they look up to and also peers.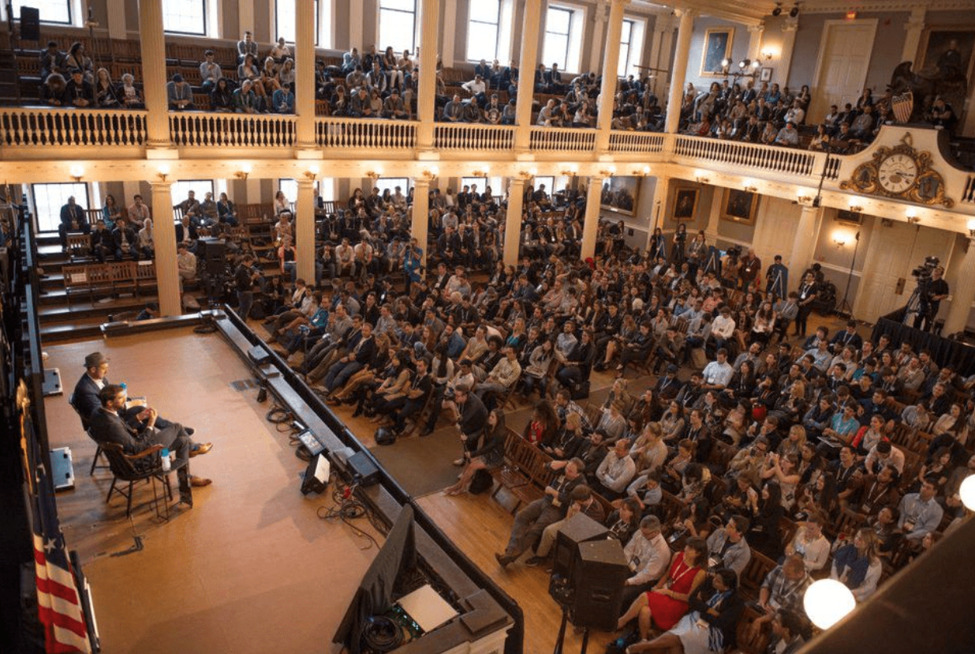 The immersive event brings together young professionals, A-list speakers, speed-pitching, and the infamous pub crawl. It allows eager young industry innovators a platform to share their voice and network with peers.
This event sells out every year because Forbes knows exactly what type of audience they're attracting, and markets accordingly.
Marketers would never send a generic email to 20,000 contacts because they know different groups within their contacts care about different things. Event outreach is no different.
But the benefits of segmentation are far greater than simply delivering personalized messaging and registration experiences.
With an unsegmented list, the best data you'll get is that people showed up. And we both know that's no bueno. Businesses don't grow from successfully filling a room—they grow from identifying the right people in a room who'll buy their product.
With a segmented list (and tracking engagement and the sales you make), you'll know which audience segment had the highest conversion and attendance rates. If it's customers and prospects, consider it a success. If it's family and friends, you can make the adjustment and apply your learnings to the next event.
Following Up After The Event
Attendance rates are just the beginning. You could likely figure out the percentage of prospects who purchased your product long after the event.

A segmented guest list serves as the foundation all actionable event insights—it will not only make your event strategy smarter, but will make your marketing smarter as a whole.
Send a follow up survey
It's impossible to get everyone's feedback during the event, and you don't want to spend all your time gathering information when people should be enjoying themselves. That's why you send a follow up email with a short survey and clear call to action.
That means it's not enough to email event attendees to say, "thanks for coming!" Often, event follow-up emails have one or more of the following calls to action:
Sign up for the next event
Opt-in to an offer and get a discount on another event or product
Take a survey or leave a review
Whichever call to action you choose to include in your follow up email, it has to be 100% clear in order to see results.
In this Barclays Center email—the renowned event arena in Brooklyn—the CTA doesn't quite hit the mark. It takes you around 20 seconds to understand the purpose of the email message, which is too long.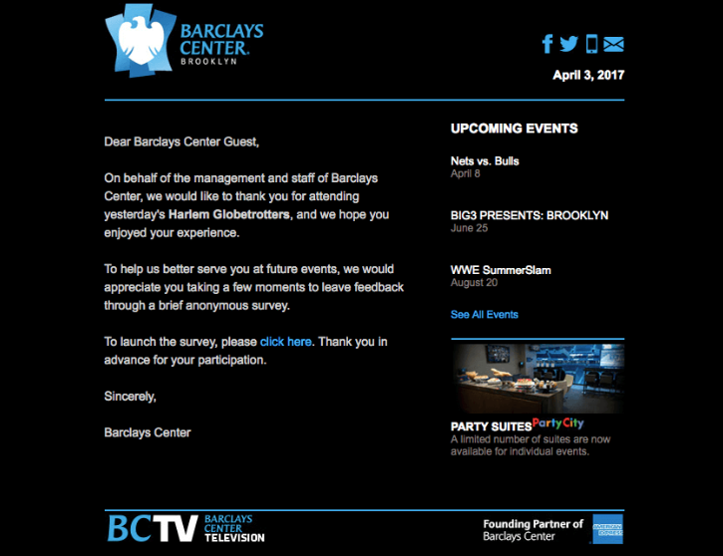 A few things they could've done better with this follow-up email:
Switched to a single column design
Using less text and possibly an image
Make the survey in the actual email or directly link the CTA button
By contrast, look at what Rover, the pet-sitting service, asks its readers in this easy-to-understand follow-up email: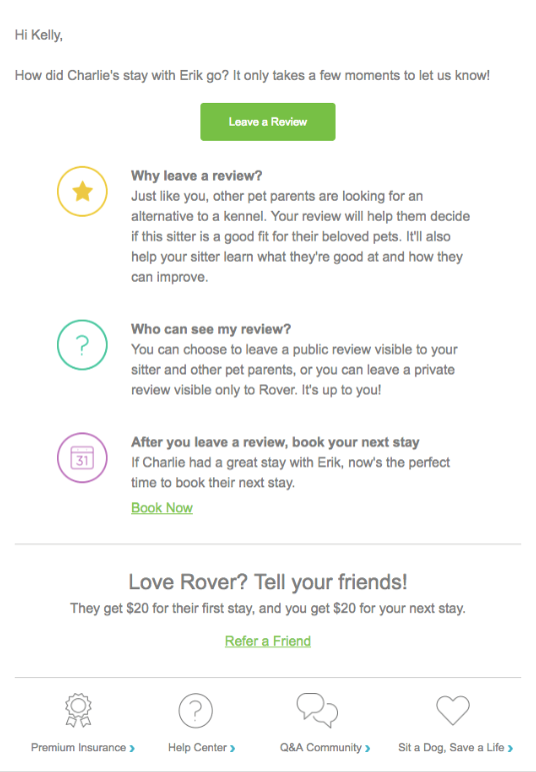 Right off the bat, you know what they want you to do. They don't waste a second of your time. Plus, Rover gives readers clear reasons why they should take the action, which likely keeps the responses rolling in.
A third example, here's a recent follow-up email from Course Horse that has a tailored, customized selection of upcoming classes for the subscriber, based on a previously attended event.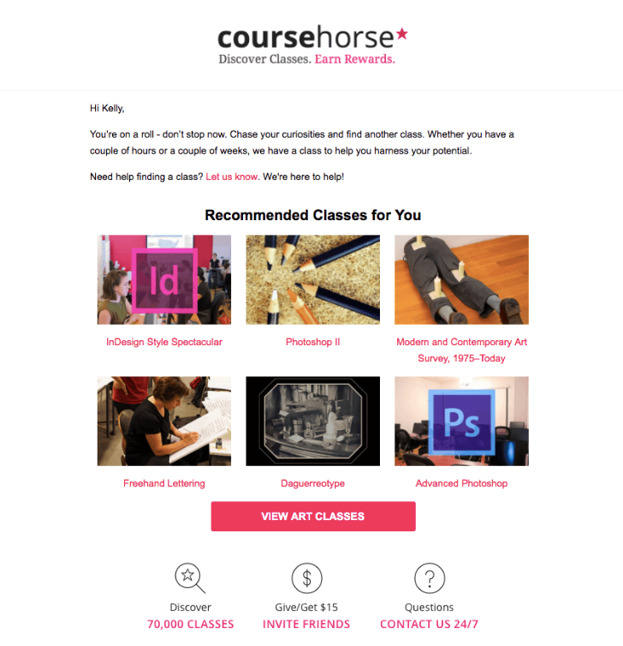 EventBrite also created a great set of free email templates you can find here.
Important: Make sure you send this email right away. The event will still be fresh in people's minds, which makes them more likely to give honest and accurate feedback. Shoot for within one week of the event.
Here are some questions you can ask them in the survey:
"How likely are you to recommend the event to a friend or family member?"
"Overall, how would you rate the event?"
"How helpful was the content at the event?"
"How engaging was the speaker at the professional event?"
"How likely are you to attend the event again in the future?"
"Do you have any other questions, comments or concerns?"
Keep it short; you don't need to create long, multi-page surveys to collect insightful feedback. The types of questions you use, and how they're written, matter more than simply asking a lot of questions. As a courtesy, indicate in the introduction how long the survey should take to fill out.
"This survey will take you 10 seconds to fill out":

In Closing
The event marketing industry is changing.
Stakes are higher.
Pressure has increased.
Quantifiable ROI metrics are expected.
More so than being data-driven, event marketing should be insights-driven.
…are you ready to get smart and make the commitment to take your brand's event marketing to the next level?