Read Time: 5 minutes
This is the first post in our "Street Team 101" series
1. How To Recruit a Street Team. <= You are here!
2. How To Prepare a Street Team.
3. How to Incentivize and Motivate your Street Team.
4. Street Team Marketing Ideas.
5. Street Team Communication.
Bonus: 3 Awesome Apps for Street Team Communication.
street•team mar•ket•ing |ˈstrēētˌTēēm ˈmärkədiNG| – noun
"A form of interactive marketing where hired teams distribute promotional materials to people in the real world."
It's a big thing.
Click play and see what I mean: https://youtu.be/oytCNGQW55c

Marketers love street team marketing for four reasons.
1. It's cost effective
2. Easy to plan and organize
3. It's high impact
4. It's measurable (see how)
This guide on how to create and manage a street team is based on the experiences I had as a Marketing Coordinator for FanManager.net back in the day. You'll learn our time-tested, proven process based on a decade of running and managing successful street teams.
This guide is for you if…
You're currently building a street team
You already have a street team but want to improve
The first and most obvious step in creating your promotional powerhouse is recruiting members of your team.

Start by putting together a group of your biggest fans and advocates. Pick people who are passionate and outspoken about your events/music/brand. The ones you believe best convey their enthusiasm and will stay motivated to spread the word.
Recruiting Street Team Members Online
The best way to do this is using a Google Form.
Go to Google Drive, and create a Form.
Embed the form onto a page on your website or share a link with the form on it via emails or your Facebook/Twitter feeds.
Alternatively, you could view our sample form or copy it to your Google Drive.
When people fill out the form, their answers will be automatically entered into a spreadsheet.
Be sure to collect all the vital contact information. At the least, this will include:
Full Name
Email Address
Mailing Address
Phone Number
If you want to get selective, you can include open-ended questions to help you screen for the most passionate fans:
Are you a part of any other street teams, college activities board, or any other organization you're passionate about?
Are you outgoing and love meeting new people?
Do you frequently attend concerts?
You should also ask:
What's your weekly availability?
Which metropolitan area are you located in or nearby?
What is your T-Shirt size?
Recruiting Street Team Members In-Person
In my experiences I've always preferred web recruiting since it was the easiest to promote and manage once you had the information in your system. But that doesn't mean you can't also recruit in-person during events.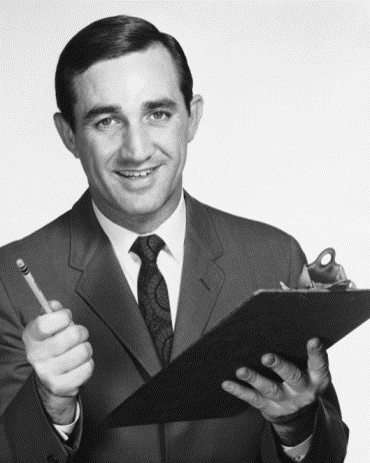 The most convenient way to do this is to collect first names and email addresses, then follow up over email later. Don't ask for the same information as you would online—it'll be too much information in the moment.
Have sign-up clipboards on your merch table, at the bar, and other visible places. After the show, add all your sign-ups to your email list, and send them an email asking if they want to join your street team along with a link to the sign-up form.
Be Mindful of Which Team Members You Select

When picking your team from the list of sign-ups, you'll want to strike a balance between quality and quantity. You don't have to be overly selective, especially if this is going to be a volunteer street team. But you also want to be keenly aware of who's representing your business.
They're going to interact with hundreds of people on your behalf. So ideally they'll be the type of people you have faith won't start, like, screaming at people out of nowhere or something. 

Bear in mind that building your street team is an ongoing process. Like building your email list or your social followers/subscribers – it's not a once-per-year initiative.
It should be something you're proactively pushing, building out, and growing.
Make the link to the sign-up form prominent on your website.
Include the link in emails, and promote it on your social channels on a regular basis.
Keep the sign-up clipboard on the merch table and the bars at your events.
Make it known that you're recruiting your army, and reel the good ones in.
Remember: music and events are sexy, and everybody wants to be a part. When I was street teaming for my favorite bands and local promoters, I tied in my identity with them. I wanted to be involved with the coolest music and parties in town, and street teaming was the perfect way to do that.
Related: 3 Awesome Apps for Street Team Communication.