I've been asked how we had the original idea for SimpleCrew a couple times in the last week, so I thought it'd be a fun story to share with you folks here…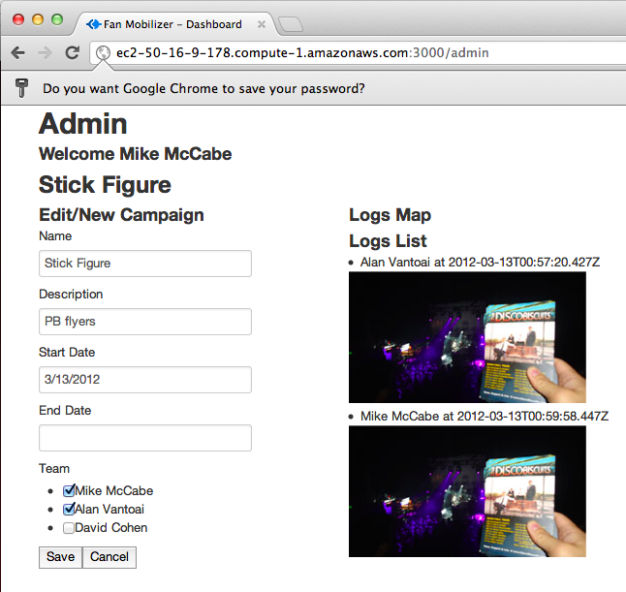 When I was in high school, I started doing street team work for 930 club and Steez Promo around Baltimore/DC.
Later in college I started managing street teams for regional music festivals, FanManager.net (Disco Biscuits, Crystal Method, and Shpongle, to name a few), and eventually Red Bull as a Brand Manager.
At the time, I was managing spreadsheets of 1000+ team members around the country, and I was having them all email me photos.
Can you imagine? It was brutal.
The iPhone came out in 2007, and for the next 5 years I waited for the app that would connect all the cameras in a "private photo sharing app" so to speak.
By 2012 I figured if nobody was doing it yet, I might as well give it a shot.
My friend Mark introduced me to Mike, and together, we started working on it.
We launched in September 2012, and have been building since 🙂
What can you learn from this?
The takeaway here is this: If you'd like to start a business or a startup but you're not sure where to begin or what idea to pursue, just stop and take a minute to look at what's around you.
Observe where the pain points are in your every day life. Think about industries that are underserved. Think about problems might be common throughout the industry and what services or products you might be able to build to serve those markets.
And once you get started on your first idea, new ones will keep rolling in. In fact – the tricky part once you get started will be learning which ideas to say "No" to.
Finally, don't fret about competition. If your brilliant idea has any respectable market for it, the market can support multiple players. A competitor in a big market killing you would be like a whale trying to kill a dolphin by drinking all the water in the ocean.
If your market's real, go for it. Otherwise, don't bother. Don't worry about competition when you're just getting started.